This article was originally published on Huffington Post in July of 2017.
When Andy Cohen is caught entirely off guard, things shut down…
Whether it be the extenuation of a Real Housewife's TV tenure, the hurling of unlawful insults at a reunion, or calls to the Watch What Happens Live phone lines.
A highly entertaining Atlanta Housewife was allegedly fired for perpetuating a rape story about her costar last season. In 2016, Andy halted calls to WWHL when an OC Housewife was grilled about a salacious storyline NOT seen on TV. It is in those moments when Andy looks taken aback and quiets the drama (something he's otherwise known for delighting in) that we know the "fourth wall" has been broken. Not just broken, but broken in a way that's been deemed as far too damaging.
This is not a part of the show, nor is it something we ever want to air, Andy's expression reads.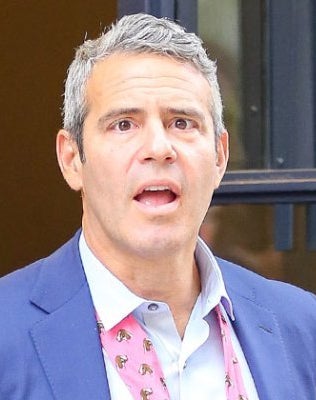 The threat of legal action is obviously a huge blow to what has been packaged neatly into a franchise. so it's unsurprising when this type of development affects what ultimately airs. On the flip side of this type of scenario is the adamant expressions of naivete by cast members. While it seems impossible for some of the newer ones to not have heard of their more famous cast mates – the Bravolebrities – on TV we see people who seem unfamiliar with or unfazed by the notoriety.
On the reunion shows at the end of seasons, some of the new Housewives will come clean: "I watched the show beforehand" or "I didn't watch the show, but crammed last season's episodes when I knew I'd be on." When cast members claim to not have seen the show at all, we're instantly skeptical of them. However, professing ignorance is the ultimate act of not breaking the fourth wall. It's one method of getting into character as the latest addition to a group of "friends" (if only friends for the duration of filming).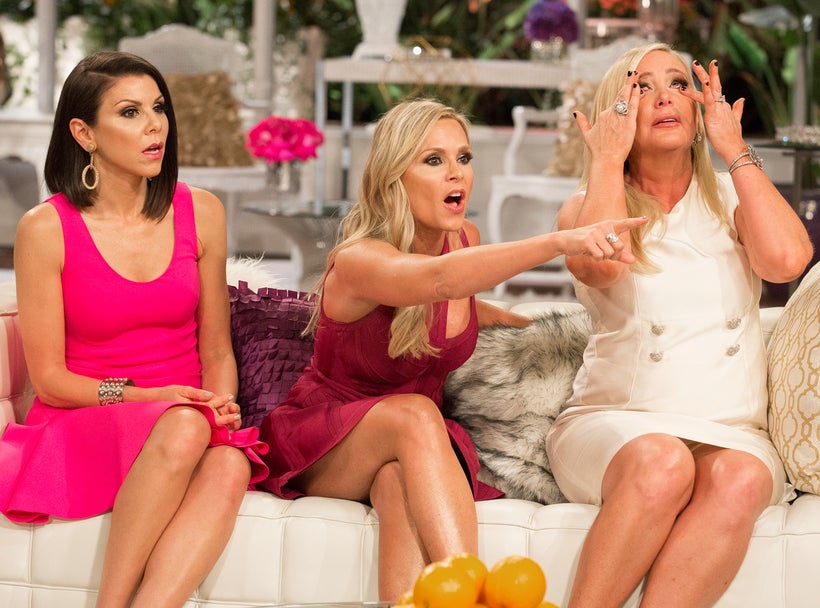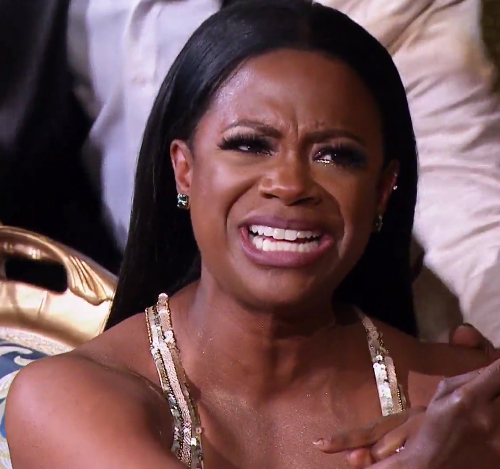 When veteran Housewife Vicki Gunvalson (Real Housewives of Orange County) helped her ex Brooks fake cancer (yes, that happened!) Bravo viewers were intent on busting him, aiding Vicki's cast mate Meghan King Edmonds who was already making calls to the imaging center he claimed to have visited.
The center had to issue a statement after being inundated with calls from RHOC fans who couldn't help blurring the lines between TV and reality. In their defense, regardless of the cameras, a real person was faking a real illness. Though Vicki would prove to be complicit in the fake cancer storyline, she is still a Housewife today despite cacophonous viewer demand that she be removed from the show. Don't get me wrong: Vicki, the "OG Housewife" from the very first season of all Real Housewives shows, also had vociferous support from die-hard fans who stand by her no matter what.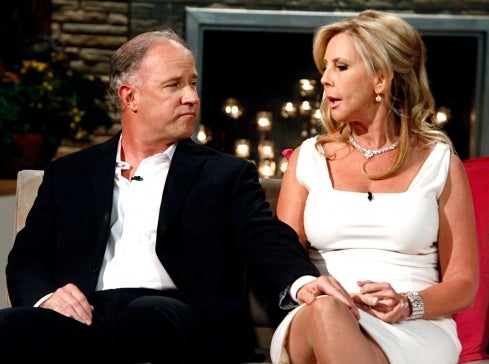 Despite their act of blowing up phone lines at a medical facility, fans were not acknowledged on RHOC the following season. Nor will they ever be. The same goes for callers to WWHL and carryover to any Bravo show. Their accounts may bring sizzling details, but Bravo is interested in getting their own story. On the other hand, the Housewives will often respond to a story that is brought up by bloggers while mitigating how the rumors began and directly addressing cast mates instead of authors. The idea is that the general public wants to watch a group of housewives interacting in a "natural" setting rather than Housewives changed by fame and the public's reaction to "reality stars."
Viewers are the unsung heroes and the meddlesome unmentionables. In online forums, their theories and story leads fuel discussion and speculation. However, the answers to their questions and affirmations to the validity of rumors may or may not come while watching the TV shows…
Andy Cohen makes sure to patch the wall each time its foundation cracks.