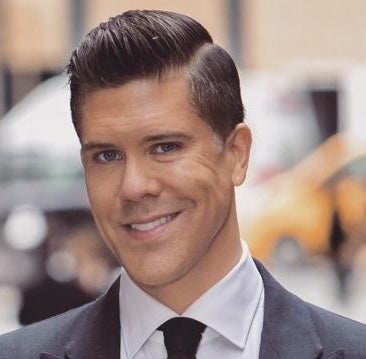 What you should know is that Fredrik makes everything worth tuning into, with his "high kicks," his blazing energy, dedication to work and attentiveness to others. Last season, his candor was on full display when he opened about trying to have a child with his partner Derek and revealed that their surrogate (who was carrying twins) had suffered a devastating miscarriage. After an emotional and tearful journey, Fredrik says he is enjoying watching the current season which is a much lighter and entertaining one so far.
We only had fifteen minutes in a really jam-packed day, but Fredrik and I caught up to discuss Season 6 of Million Dollar Listing New York: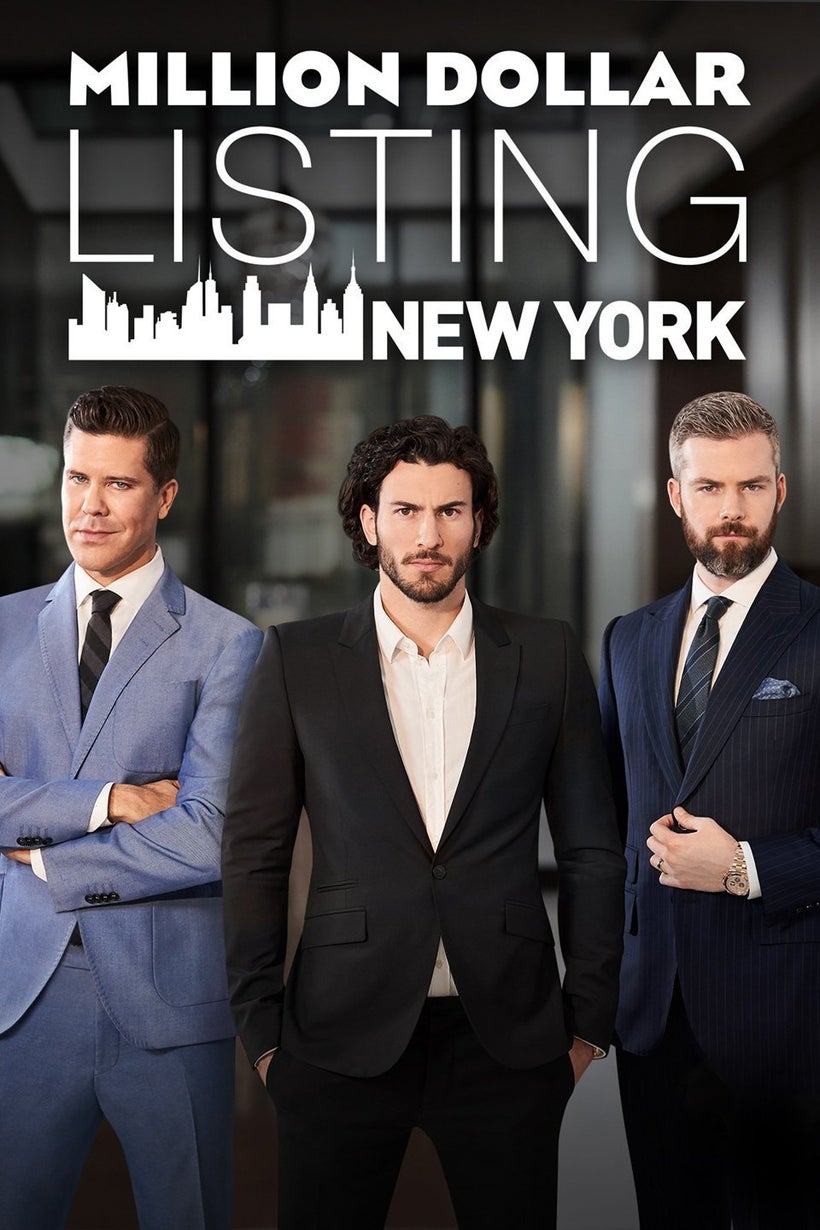 How do you feel about the new dynamic this season? We see a slightly different trio now that the show is focused on you, Ryan Serhant and Steve Gold.
I knew Louis (former cast mate) was not going to continue on the show and production was searching for a replacement. I was always pushing for Steve to join us because he's so handsome, so funny and such a great broker. When we're filming i don't know what the others film unless I'm with them, but we're off working separately and being filmed. Each season, when the show is airing, I don't pay as much attention as I am this season.
I'm really into what they are doing. When we were doing press interviews at the beginning of the season, I felt that we are all so different on a personal level, but we are all the same in terms of real estate. You will see though: It gets very intense towards the end of the season when we're all in Paris for my 40th birthday celebration. We do have different personalities and there will be arguments. It gets a little rocky, but I am proud of all of them as I'm watching this season.
Do you guys hang out off camera?
While it's airing, it's easier to hang out than when we're filming. While we're filming, they want to capture those things like the drama, but we are friends. Steve is more shy than he comes off and I like that about him. The audience is realizing what I've always known, that despite being this intense, assertive broker who is great at his job and focused on the profession, Steve is a really kind person and also a shy guy.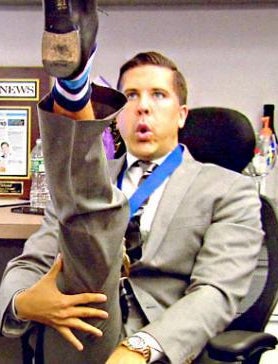 You're self–made and you seem very humble. You brought up "gentrification" to a board on the last episode. Prior to that, you were talking to everybody in the neighborhood and trying to get insight into their histories there. I found that to be very down to earth and very in touch.
At the end of the day, it's about my upbringing. I grew up in a country, within a society, in a family where none of these things mattered (NY real estate). Kindness, friendship, nature and health were important things. Living here is a big contrast. The buildings are taller, there's a lot of neon and I'm in a cut-throat business. What I do professionally makes me consumed with making money. There are those polar opposites within me which make for an internal battle. You can easily be fooled by money and glitz, but I feel like everyone is the same really. I see that when I speak to people. In my heart, it doesn't really matter.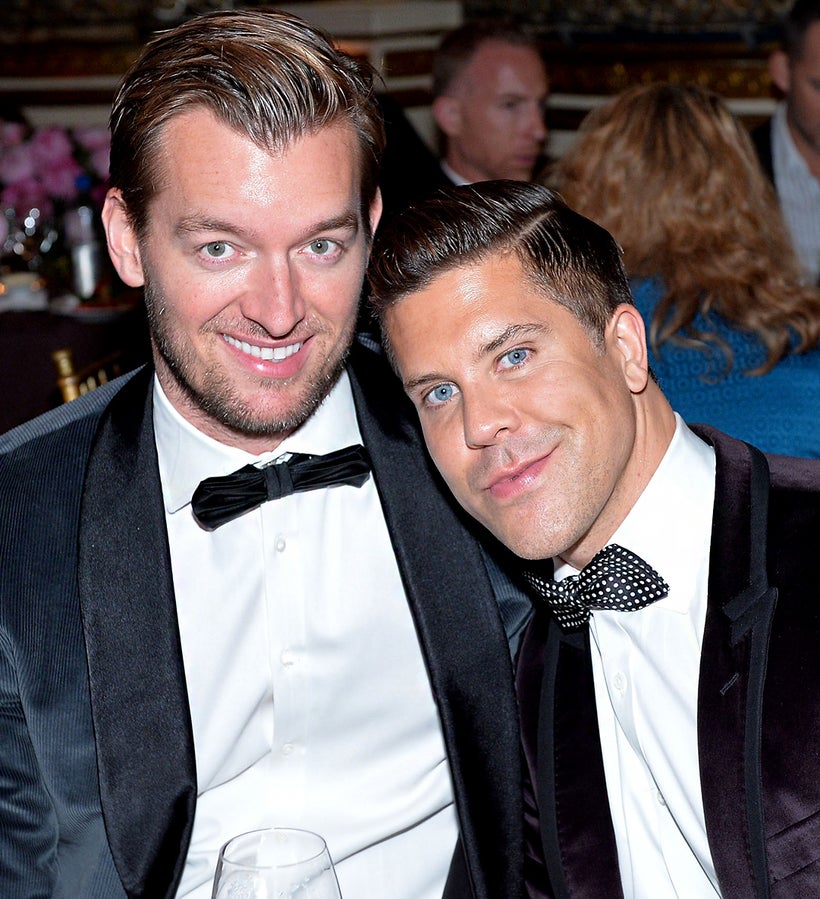 I know that you had a fertility journey and I went through infertility myself so it resonated, the crazy highs and lows and a miscarriage as well. I remember when I thought I would never have kids. I think viewers appreciated hearing your story and it was very brave of you to open up. I feel it will happen for you (as it eventually and miraculously did for me) and I'm wondering how you think having a child will impact your career?
I'm very emotionally prepared to professionally handle it. I have so much to be thankful for in my career and I'm not afraid about anything professionally changing when I have a child. I'm in charge and I don't question my abilities. Of course, children and family will change a lot of things, but I've been waiting for it for so long that I'll welcome it.
I saw you just put out a single called "It Gets Better."
It was an old demo of a song I always loved years back and I went to LA and recorded it in a studio. I wanted to have a lot of fun with it and enjoyed filming and then Bravo was filming that as well for the new show I am doing with Bethenny. Well, I can't really discuss Bethenny and my spinoff yet, but I will share that one detail. Part of the proceeds from the song will go to the It Gets Better Foundation, so I am in touch with them about things we can do together. The whole idea of the single cover is that it's me as a 7 or 8 year old with green hair. I felt different back then and just odd on the outside because of a lot that was going on with me on the inside. I wish I could tell Little Fredrik that everything would turn out great…that I would have Derek and this career.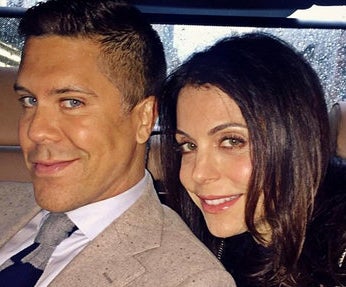 You and Bethenny seem to have a great dynamic and we see her this season on MDLNY and you on RHONY.
I stayed with her in the Hamptons this past weekend and I'm very close to her. I now consider her a very real, real, friend. She's a lot of everything. She's very fast, her brain works in quick ways and I've told Derek: I feel younger with her. She's fun – she really is fun!
You mentioned that you are honing in on what the other guys are doing as you watch this season. What is one thing you see yourself do that you would like to do better? What would you like to see from Ryan and Steve?
I was told that this season has the highest ratings of MDLNY seasons so far, so whatever is happening has brought viewers. I just wish I could see a little more of the personal stories. There's a big focus this season on how we do our jobs, but I want to know more about what's going on personally with the others. I know there's a lot more coming toward the end of this season.
You'll see some drama and conflict that plays out in Paris when we all go there for my 40th birthday celebration. What people love about this show and what they want to see more of is what drives us, what is it that makes everyone work so hard. I wish we could go deeper and explore that drive. I find Ryan and Emilia's relationship so interesting, so I wish we could see more of that too. There may have been that decision from production to focus more on real estate this season, and in either case, more people are tuning in. I felt like I had so much fun filming this season and I feel so happy that I've come to this point in my heart. I'm watching it and I feel like there's this joy coming from the me I see onscreen. It looks like I'm having a lot of fun. It was more of an uphill thing for me in the past and you really see that in prior seasons. This season is light and I feel good. As for what I would change about myself…I don't know if I want to change anything from what I watch back this season. I just want to be the best in the moment.
Fredrik Eklund stars on Million Dollar Listing New York and will also star with Bethenny Frankel in the upcoming Bravo show Bethenny and Fredrik, premiering 2/6/18.
Special thanks to Richard H., Elie S., Rachel K., Melissa B. and Ari G.